At Spellbound Parties, we pride ourselves on being able to offer the very best in high quality, engaging, professional, children's entertainment in Kent, Surrey, Sussex and London.
We have been providing spellbinding parties for over 5 years and have organised, and performed at, over a thousand parties and events, so you can rest assured that you are in very capable hands!
We offer bespoke, action packed parties, written by a Qualified Drama and Music teacher (QTS) that are personalised to your party guests. Our parties are themed throughout, not just with the entertainer's costume, but each game is themed too with that little bit of Spellbound magic, delivered to the outstanding level of performance for which we are known.
We have acquired our excellent reputation through our imagination, attention to detail, creative games, our fantastic entertainers and our ability to personalise each party to your requirements. Whether your event is a small gathering of 10 children, or a large event with over 50 children, we give the same amount of commitment and attention to detail for every party.
Our entertainers are all professional performers and teachers who are highly skilled, energetic, reliable, bubbly, friendly and simply brilliant with children. They really are fantastic at what they do and have a natural talent with little people.
Our entertainers receive continuous training and feedback, through observations, to ensure their level of excellence is always maintained.
We are 100% committed to ensuring that your guests have a brilliant time and this has been proven by the hundreds of 'thank you's' and reviews we have received over the years.
We can guarantee that we will leave your guests 'Spellbound'!
The Beginning of Spellbound Parties
---
Spellbound Parties was created by Clare Black in order to bring the very best of children's entertainment to the Princess, Superhero, Pirate and Fairy parties of Kent, South East London, Surrey and Sussex. With a background in the Performing Arts Industry, Clare began her career as a singer and actress after studying at Middlesex University from 1995-1997 and then The Royal Academy of Music from 2000- 2001, where she graduated with distinction from the Musical Theatre post graduate diploma course under the tutorage of Howard Milner and Mary Hammond. Clare also trained in the Meisner acting technique at The Actors Temple, London. Clare's credits as a performer include 'Blokbuster' at The New Players Theatre, 'Beauty and the Beast' Chipping Norton Theatre, 'Perfect Picnic' Jermyn Street Theatre, 'They're Playing Our Song' The English Theatre of Frankfurt, 'Turning Heads' Tabard Theatre and Pleasance Theatre, and various singing appointments including 'Making your Mind up Eurovision 2007' and 'The Royal Variety Show'. Clare also performed at many princess parties across London. Clare became a Drama teacher in 2009 after gaining Qualified Teacher Status at Darrick Wood Secondary School, Orpington, and was awarded 'Outstanding' in all areas of her teaching. Clare continued to work with party entertainers at the weekend and also taught Drama to children of reception and primary age over the forthcoming years. Clare soon found her talents for storytelling, imagination, performing and creativity combined extremely well with the structure and organisation she had acquired as a classroom teacher, resulting in fantastic parties that parents began recommending and raving about and thus, Spellbound Parties was born; a perfect combination of fun, play, storytelling and a clear structure to themed parties which allows everyone to feel involved and have a great time at every party, hosted by our superb children's entertainers.
---
What does a Spellbound Party Involve?
From tots to teens, Spellbound Parties in Kent caters for boys and girls of all ages and provides party entertainers for any event. We offer 1, 2, 3 or more hours of fun for your themed parties. We also do joint parties for more than one birthday child if that suits you. With Princess parties, Superhero parties, Pirate parties, Fairy parties and many more themes available, Spellbound Parties is a fantastic children's entertaining company hosting parties for children's birthdays, small guests at weddings or christenings, celebration events at nursery or play groups, school fun days and any event where a children's entertainer is required. We also do appearances to promote product launches and store promotions. Each party is personalised for the individual client and parties can include balloon modelling at the start of the party, themed party games, pass the parcel, party props, themed music, a themed character children's entertainer, a quiz, medals, sweets, prizes, glitter tattoos, scavenger hunts, glitter makeovers, treasure hunts, parachute fun and more! We take immense pride in our work as children's entertainers and feel very privileged that parents invite us along to entertain and make their child's day extremely special and magical. It is a task we take very seriously in order to bring the very best of children's entertainment to all of the children's parties across the South East, Kent, Surrey and Sussex. All of our children's entertainers are fully registered Equity members and have Public Liability Insurance.
We cover princess parties in Kent, Essex, Surrey, Sussex and South East London. Our children's entertainers have previously hosted Birthday parties in Petts Wood, Orpington, West Wickham, Bromley, Beckenham, Sidcup, Bexley, Bexleyheath, Erith, Dartford, Crayford, Welling, Gravesend, Chatham, Sevenoaks, Tonbridge, Tunbridge Wells, Hildenborough, Bidborough, Reigate, East Grinstead, Westerham, Edenbridge, Maidstone, Kings Hill, Meopham, Greenhithe, Gillingham, East Dulwich, South East London, Greenwich, Lewisham, Croydon, Surrey, Essex, Crawley, Horley and Horsham. If your area is not seen here, please still contact us and we will be happy to discuss travel arrangements for themed parties.
CLICK HERE TO SEE THE TEAM 🙂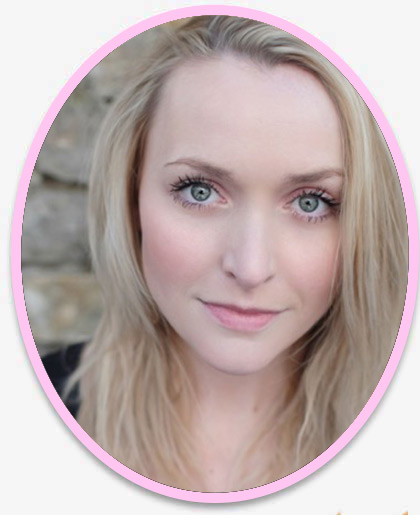 —– Hanna —–
Originally from Wales, Hanna trained at the American Academy of Dramatic Arts, New York, after gaining a BA honours degree in English and Drama from Queen Mary University of London. Since starting her career as part of the National Youth Theatre and National Youth Music Theatre, she has gone on to perform in numerous productions Off-Broadway and throughout the UK with her most notable roles being Maria in 'West Side Story' at the Bridewell Theatre, London and Queen Elizabeth I "Queenie" in an open-air production of Blackadder.
Under the instruction of some of the industry's best teachers, Hanna gained a distinction in a Musical Theatre diploma from Trinity College London and has also gained qualifications in classical singing and piano.
Hanna has a vast amount of experience in workshops and producing new theatre works and comedy sitcoms, performing as lead roles for original casts in venues such as the Wales Millennium Centre, West Yorkshire Playhouse and in the pilot episodes for numerous television series. Her versatility, comic timing, vocal and acting range has allowed her to perform in many roles on stage and screen and make her the perfect character party entertainer.
Her passion for travelling and performing also took Hanna to the seven seas where she performed on Princess Cruise Lines and Viking Ocean Cruises.
Hanna enjoys a varied career as a performer and teacher, covering a variety of disciplines including drama, singing and dance at numerous stage schools throughout London, Surrey and Kent, as well as coaching children through LAMDA examinations and singing exams. Hanna's previous role as Princess Fiona at Shrek's Adventures London gives her the perfect party host experience and she is extremely excited to be revisiting her Princess days, whilst spending her weekends dressing up and having fun with the birthday boys and girls of Spellbound. She looks forward to meeting all the cheeky partygoers!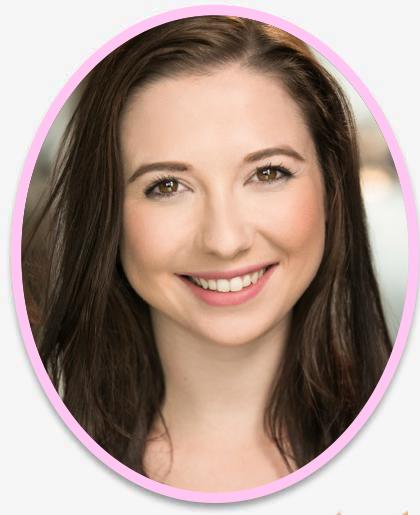 —– Alexandra —–
We are proud to introduce you to Alexandra, our beautiful Belle lookalike and fabulous children's entertainer. Alexandra is a professional dancer, actress and musical theatre performer who trained at The Centre-Performing Arts College, graduating in 2012.
Alexandra's professional credits include Ensemble and Understudy for Princess Jasmine in 'Aladdin' (New Wimbledon Theatre) and Ensemble and Understudy for Tiger Lily in 'Peter Pan' (Churchill Theatre, Bromley). As a dancer, Alexandra has performed in 'The Classical Spectacular' and 'The Dance Proms' at the Royal Albert Hall and on board the cruise ship 'Costa Magica' in their shows 'Cinemagique', 'Radio' and 'Magic Moments.' Her dancing talents have also graced the small screen in Sky TV's 'The Proposals.'
Alexandra is also an accomplished dance teacher and has taught Baby Ballet, Tap, Modern and Ballet, since she was 13 years old. She has experience teaching dance to children between the ages of 2-18. Alexandra currently teaches her own classes which includes a Ballet class at the Laura Bruce Dance Academy in Beckenham. Her ballet students recently performed at the very prestigious 'Fayre of St James' in London at a Charity event alongside Olly Murs and Paul Potts, sponsored by Cheryl.
Alexandra is extremely excited to be part of the Spellbound team as she was born to be, not only a Princess, but also a fairy, pirate, elf, monkey, superhero or anything else you can think of!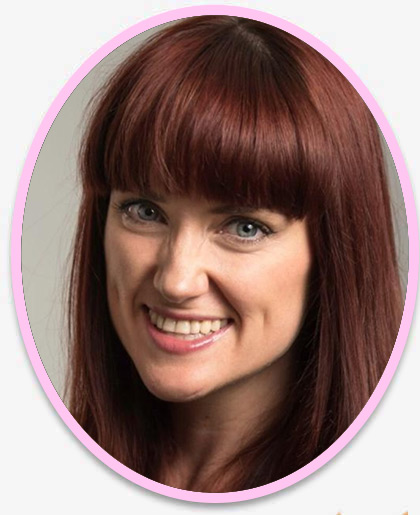 —– Natalie —–
Natalie began her training in Musical Theatre at the BRIT school and went on to study straight acting at Italia Conti.
Since graduating she has appeared in various stage productions and tours. Her roles include; Alison in the stage production of 'The Breakfast Club' at the Brighton Fringe, Farmer Bunce in the Open Air Tour of 'Fantastic Mr Fox' with Illyria, Viola in 'Twelfth Night' and Benjamin Bunny in 'The Tales of Peter Rabbit', 'Snowy' in 'The Christmas Adventure of Snowy the Fox' (Brook Theatre), 'Aunty Becky Biggles' in 'Reginald Rabbit Rescues Christmas' (Brook Theatre) Actor Musician performer in 'A Bite of David Copperfield' for the Dickens Festival in Rochester and 'Bunsen' in the Doc Yard Summer show at Chatham Dockyard all with Play on Words Theatre Company and various Christmas pantomimes with Boo Productions.
She also helped write and create (and performed as an actor musician in the role of 'Ima') in the children's show 'Up in the Attic' with Floods of Ink. One of her favourite roles to date was as the baddie Stink (who also happens to be a mushroom) in the CBeebies/Fremantle no 1 tour of 'Tree Fu Tom Live'.
Natalie has also made various TV appearances including 'Emmerdale' and appeared in commercials for EBay, Christy's and Calorgas.
As a dancer, Natalie is a member of the Brighton based dance/physical theatre troupe Copperdollar and has helped choreograph and performed at various large scale events.
Aside from her performing, Natalie has worked extensively devising and facilitating workshops for children of all ages, whether they be curriculum based, purely drama skill based, or even living history. She has entertained children at birthday parties and costumed events for many years and also regularly teaches at a drama club for children aged 3-12. Natalie is also a fully trained Zumba instructor!
Natalie is delighted to be a part of the Spellbound team. She loves working with children and enjoys any excuse to dress up, be silly and become a character.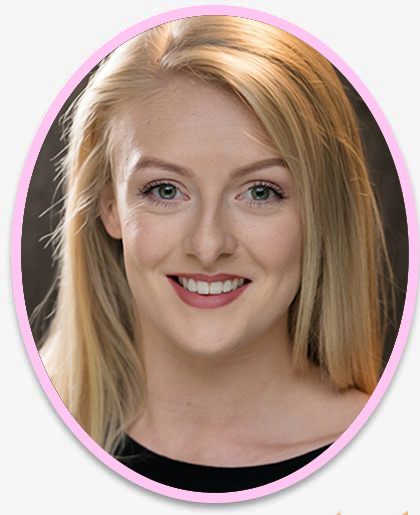 —– Katherine —–
Katherine is originally from Buckinghamshire where she trained at the Jackie Palmer Stage School for ten years before continuing her training at Bird College, from which she will soon graduate with a degree in Professional Dance and Musical Theatre. 
Her professional credits include a member of the Joseph Choir in Joseph and the Amazing Technicolor Dreamcoat, a dancer in Aladdin, QDOS Pantomimes and a Drummer/Dancer for NFL Entertainment Twickenham. Before this, she took part and played a number of roles in the Wycombe Swan Youth Project and Youth Theatres whilst she was at school. Some of these include Bet in Oliver, a Rockette in Little Shop of Horrors and Marty in Grease.
Recently, Katherine has gone back to the Wycombe Swan Youth Project team, this time as a Youth Coach for Legally Blonde and has worked with 250 children and young adults from the ages of 9-21. She plans to join the team again in July for their production of Oklahoma.
Katherine has always loved singing, dancing and acting so this is the perfect job for her. Not only that, but she has grown up watching and singing along to all the popular children's films so is thrilled to be able to dress up and become a princess, fairy, superhero, unicorn and pirate (and more!) every weekend.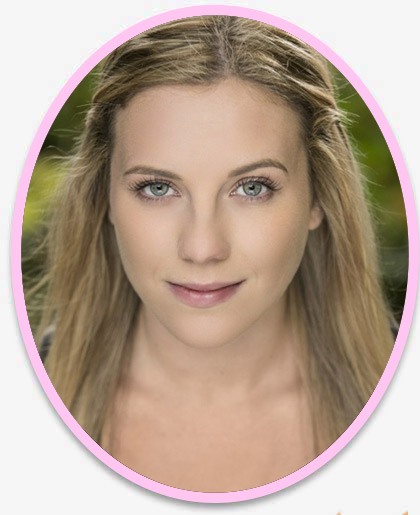 —– Sophie —–
Sophie, our brilliant, bubbly children's entertainer is a professional singer and dancer, who trained in Musical Theatre at The Centre Performing Arts College.
Sophie's professional credits include Ensemble and Understudy (and played) 'Princess Briar Rose' in 'Sleeping Beauty' (Churchill Theatre, Bromley), Ensemble and understudy 'Slave of the ring' in 'Aladdin' (Churchill Theatre, Bromley) and as a Singer for Thomson (TUI, Menorca).
Sophie is also an enthusiastic dance teacher, having started as a teaching assistant at the age of 13.  She now teaches a wide range of classes to children and adults, including Ballet, Tap, Modern, Street Jazz and Zumba.  Sophie currently teaches at the Louise Benson School of Dance, Langley School of Dance and various health clubs in the surrounding areas such as Virgin Active, David LLoyd and Nuffield Health club.
Sophie is very excited to be a part of the Spellbound team. Her favourite party is the Pirate party and she loves being an awesome, strong Superhero too! Sophie loves everything about the parties; dancing, bubbles, playing games and she especially loves dressing up…just like the children! Sophie's favourite joke is; 'What did the Sea say to the beach? Nothing of course…it just waaaaaaaved!!'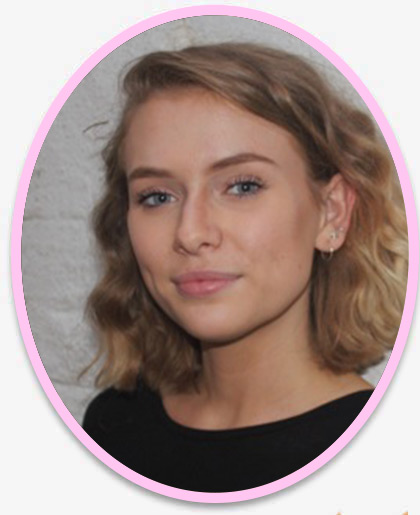 —– Kate —–
Kate, our fabulous children's entertainer and assistant drama teacher, adores singing, acting and performing in all genres of theatre.  Kate has a passion for working with children, both as a teaching assistant for The Ravensbourne School's drama department in Bromley, and as a children's entertainer with Spellbound Parties. The power of drama to transform a child's life and develop their creativity is a key motivator for Kate.
Kate achieved 4 A* certificates in A-Level including Performing Arts (acting) and Music Technology. Her roles include 'Sandy' in the school production of 'Grease,' Greta in Steven Berkoff's adaptation of Kafka's 'Metamorphosis,' 'Helena' in 'A Midsummer Night's Dream', 'Ophelia' in 'Hamlet' and Annie in 'The Gut Girls.'   Kate has also been a part of The Ravensbourne Youth Theatre for many years.
Kate has been a teaching assistant for three years within the E21C Trust where she is given opportunities to plan and teach her own lessons in both primary and secondary schools.  Kate has been offered an unconditional place to study Drama at the University of Greenwich.
Kate's favourite party theme is the Princess party and her favourite part of a party is being silly and seeing the happy, smiling faces of all of the children and helping them to have the best possible time….and the parents too!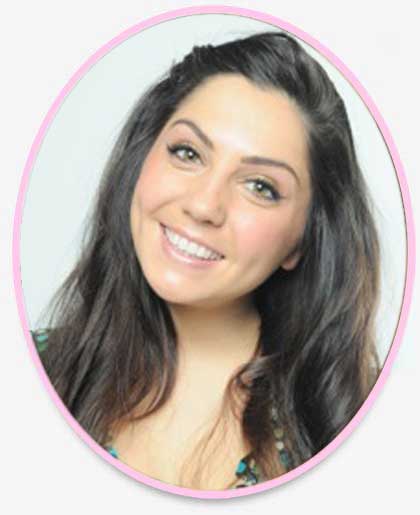 —– Jennie —–
We are delighted to introduce to you, Jennie, our bubbly, energetic, fabulous children's entertainer, (who we think is really Snow White in disguise!) Jennie is a performer from Kent who has always specialised in working with, and performing to, little ones. She started her career working in Television across Nickelodeon and CSC channels and turned to performing two years ago after training at Sylvia Young's Adult School. Since then she has toured the UK playing 'Fairy Izzy' in 'Jack and the Beanstalk' and even 'Mowgli' in the Colour House Theatre's production of 'The Jungle Book'!
Jennie is a very successful voice over artiste, voicing commercials for BooHoo clothes line, Marie Claire and she is also one of the voices of Fisher Price toys, bringing joy to little ones all over Europe! As well as this, Jennie has a beautiful singing voice and you can even listen to (and purchase) Jennie's amazing hit 'Wake Up', from the British movie 'Amar Akbr & Tony', from ITunes!
Outside of performing, Jennie has been teaching and entertaining children for the last two years. She has a natural rapport with little ones and a great energy that captivates audiences of all ages and genders. Jennie is also the manager at Gymboree in East Dulwich so you are in very capable hands with our wonderful Jennie as your party princess, fairy or Superhero!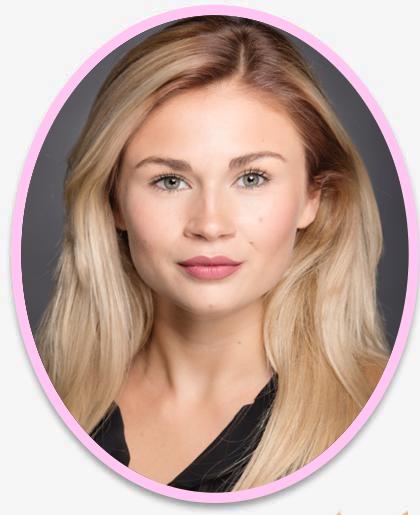 —– Hollie —–
We are thrilled to introduce you to our delightful children's entertainer, Hollie. Hollie is our bubbly, friendly, bundle of energy and is obsessed with everything 'princessey' so this is the perfect job for her!
Hollie is a professional singer, dancer and actress and has excelled in the Arts since she was a child. As a prominent performer at school, Hollie won the lead role of Sandy in the annual production of Grease as well as performances in 'Urinetown' and 'Guys & Dolls' whilst at college.
As a dancer, Hollie's professional credits include ITV's 'Surprise Surprise' and Ant and Dec's 'Saturday Night Takeaway.' Hollie is currently training at one of the most recognised musical theatre schools in the country, Bird College of Dance, where she is working towards a diploma in Professional Musical Theatre and Dance.
With 4 years experience teaching Musical Theatre at the Italia Conti Chislehurst associate school, Hollie has found a passion working with, and entertaining, children. Whilst at Italia Conti, Hollie taught children between the ages of 3-18 a mixture of dance, singing and musical theatre.
Hollie has been entertaining children for a number of years as a princess, superhero and fairy and is now delighted to be a member of the Spellbound team! She looks forward to meeting you at your party and playing lots of games, doing lots of dancing and singing, and ensuring you have as much fun at the party as she always does!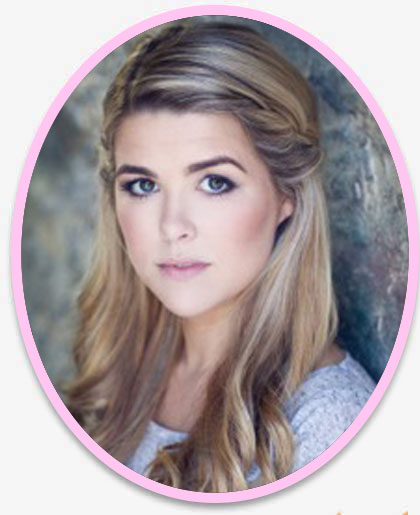 —– Lucy-Jane —–
We are very lucky to present to you, Lucy-Jane, one of our fabulous Spellbound entertainers (and we think Lucy-Jane is really Sleeping Beauty in disguise!!) Lucy trained at the Mountview Academy of Theatre Arts and graduated with a BA Honours degree in Musical Theatre. Her first role upon graduating was the title role in 'Cinderella' at the Key Theatre in Peterborough, where she returned two years later as Maria in 'West Side Story' and Alice Fitzwarren in 'Dick Whittington'. Lucy-Jane also reprised the role of Alice Fitzwarren at Harrogate theatre the following year.
Lucy-Jane went on to appear in many independent films including the comedy, "Where Do We Go From Here?" and she has also worked extensively in the Voiceover commercial world, singing for the video game 'Guitar Hero' and supplying the Voice for the role of Kitty in the International Tour of 'Hello Kitty – Fashion and Friends'.
Further pantomime credits include Dorothy in the Wizard of Oz (Cresset Theatre) and Isobel in A Christmas Carol (Litchfield Garrick). Lucy-Jane has a range of experience in directing and working with children and loves watching their confidence develop in the land of make believe and still admits to being a big kid herself! She is thrilled to be a part of the Spellbound Team.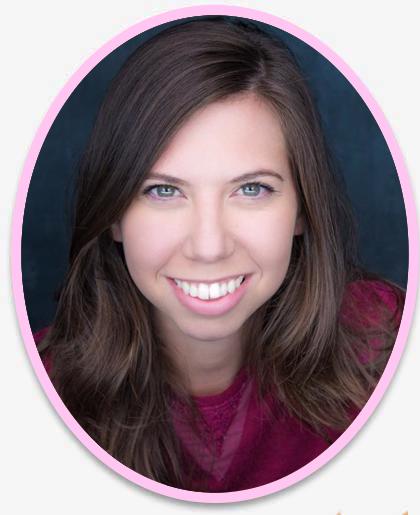 —– Anna —–
We are very excited to introduce to you, Anna, our very own ice princess! Anna's passion for acting first started as a child, through a love of dressing up and playing make believe, which makes her the perfect person for the job of a children's entertainer! Anna is now a professional actress, having acquired her Equity card through her training at The Oxford School of Drama, where she graduated with Distinction in 2011. Anna continues her acting training with the renowned Salon: Collective where she studies the Meisner Acting technique under the tutorage of Dominic Kelly.
Anna's first professional acting job was voicing 'Emily' for the Doctor Who audio book 'The Companion Chronicles'. Since then she has played 'Helena' in 'A Midsummer Nights Dream', 'Abigail' in Arthur Miller's 'The Crucible', 'Oswald' in 'King Lear' at The Cockpit Theatre in London with the Darker Purpose theatre company, and 'Valentine' in 'Two Gentlemen in Verona'. Anna has appeared in numerous short films including 'Petal Child' as the character Avery, directed by Glass Spire Productions, the title role of 'Martha' in a film by White Point Star Productions, directed by Grant Webb and as Mae Brooks in the film 'After The Bell' by Rebel Pictures. You can also see Anna in the Music Video 'Hen' by 'The Nothing.'
When Anna is not performing on stage she teaches Drama to young children and coaches them for their LAMDA examinations. Spellbound are delighted to have this talented, sparkly and brilliant lady as one of our entertainers and Anna is thrilled to be a children's entertainer with Spellbound Parties.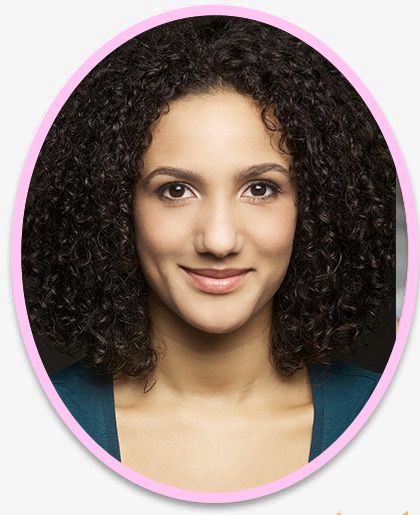 —– Ellie —–
Ellie trained at The Urdang Academy on a three-year Musical Theatre and Professional Dance course, graduating in 2015 with a B.A.(Hons) Degree.
Her professional credits include: 'Player' in 'Pippin The Musical' at the Southwark Playhouse and also at the Hope Mill Theatre in Manchester. 'Dance Captain/Cover Fairy Godmother' in 'Cinderella' at the Lighthouse Theatre Poole, 'Mowgli' and 'Kaa' in Image Musical Theatre's touring Pantomime of 'The Jungle Book', 'Jill' in Pyramid Production Ltd's touring pantomime of 'Jack and the Beanstalk', H&M's 2015 Television Christmas Campaign as a dancer, the Oxfam's 'Gaza Blockade Advert' as a model/actress and 'Strictly Come Dancing's' Television Launch Show in 2013, as a featured dancer.
Alongside her performing career, Ellie has continually worked as a musical theatre and street dance teacher across theatre schools and primary schools throughout London. Upon graduating from University, during her contract as 'Mowgli' in a production of 'The Jungle Book', the show toured to primary schools all over the UK and Ellie led workshops for the children, teaching them show songs and actions prior to the performance.
Ellie has always had a passion for performance and theatre. She has found her niche and confidence as a teacher and is excited for the opportunity to be onboard as a Spellbound Parties entertainer. She is thrilled that she can combine these two elements and create a magical experience for children.