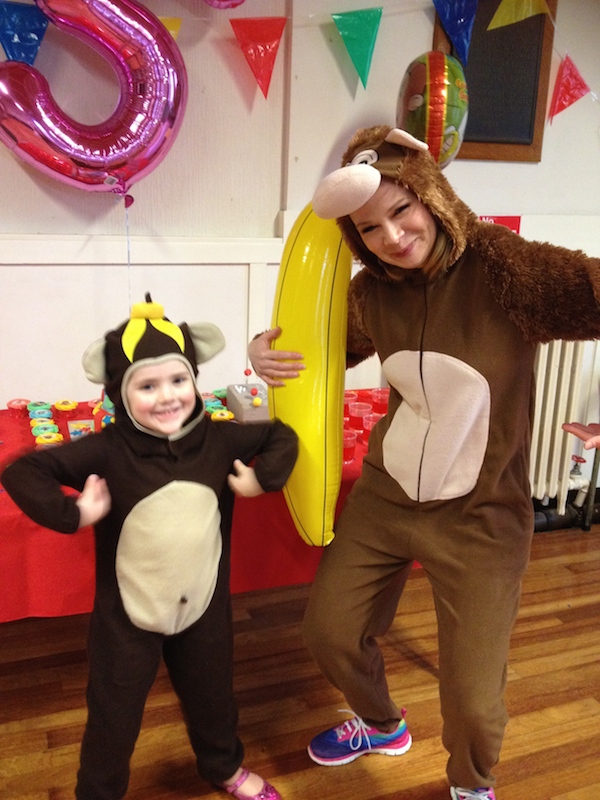 Brand New Curious George Party
Have fun and monkey around with our brand new 'Curious George party.'  Curious George joins our 'Cartoon Character' range of themed parties.  Invite George to a party where you can get up to lots of fun, monkey business to entertain all of your friends.
Joke 6
Q-How do monkeys get down the stairs?
A-They slide down the banana-ster!